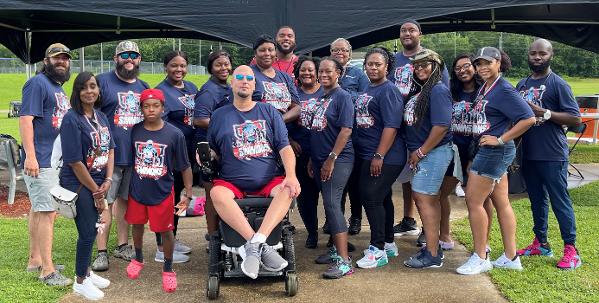 The Jeffery Simmons Community Fun Day is just around the corner, promising an exciting day of food, games, and fun activities for families and friends in the community. This event, organized by Jeffery Simmons' event organizer, staff members and volunteers, is a great opportunity for residents to come together and enjoy some quality time in a festive and welcoming environment.
This year's Community Fun Day will take place on Saturday, July 1, 2023, from 2-8:30 PM at the Noxubee County Sportsplex (16291 US-45 S, Macon, MS 39341), and there will be plenty of activities to enjoy throughout the day. The event will kick off with DJ Flood G on the mix and live entertainment, as well as a community flag football game featuring GTA area players.
Families can enjoy an array of free food, including food trucks and snacks, while kids will have a blast bouncing around in the various bounce houses and getting their faces painted by professional artists. There will also be a variety of games and activities for all ages to enjoy, including free prize giveaways and autograph signings.
To end the day on a high note, the Jeffery Simmons Community Fun Day will close with a spectacular fireworks show that's sure to be a hit with everyone in attendance. With so much to see and do, this is an event you won't want to miss!
So, gather your friends, family, and loved ones, and come out for a day filled with laughter, fun, and community spirit. The Jeffery Simmons Community Fun Day promises to be an unforgettable experience that you'll be talking about long after the event is over. Mark your calendar and join us for an amazing day! Don't forget to bring your lawn chairs and umbrellas.
Copyright Jeffery Simmons